You asked for more workshops this Summer, so we have added these favorites! These workshops are geared for teens and adults at all levels. Grab a seat now as class size is limited to eight! Great for a night out with a group of friends or family!

Tuesday August 6 • 6–9 pm
Creating an Abstract Landscape Painting - $50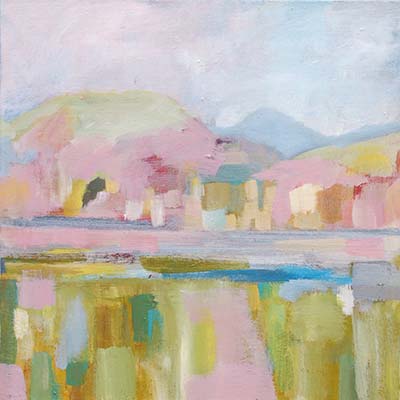 We will explore color and texture in this workshop using paint and a variety of mixed media supplies on canvas to create a unique painting This class is for everyone who wantsto enjoy an evening of playful painting techniques with repeatable skills! Absolute beginners and experienced artists are welcomed. All materials included.

Wednesday August 7 • 6–9 pm
Block Printing on Fabric - $50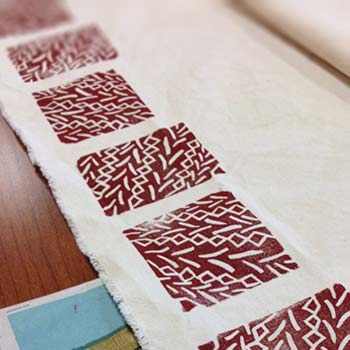 Design then carve and print your own lino block and then use it to print onto fabric. Learn the tips and tricks of creating a beautiful repeated pattern as well as a balanced all over print. Great class for beginners! Each student will create a tea towel and some fabric to take home along with their block. All materials included.

Thursday August 8 • 6–9 pm
Printmaking Processes on Paper - $50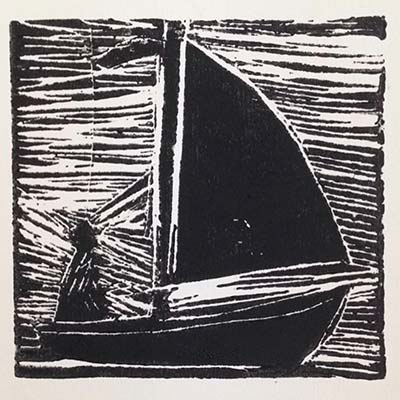 In this workshop you will learn three techniques of making original prints with simple tools that you probably own already! Create single prints or multiples of the same to use as greeting cards, scrapbooking papers, gift wrap or to hang on the wall. These playful and experimental processes will get your creativity flowing! For all levels - beginners encouraged! All materials included.
---
---
Art Together workshops will resume in September
Art Together
- art exploration for a child and their favorite adult
Art Together is a series of exciting new workshops at artstream. We will dive into an art process with a different media each month and freely create individual and/or collaborative works. Each adult can bring one or two children. Everything is included and the workshop is appropriate for ages 5 and up.
Art Together is a side-by-side creative experience for kids or teens
and a favorite adult. Artstream is dedicated to bringing out the
unique style that each person has and making them blossom in a
nurturing environment. Each participant will create their own work
side-by-side unless otherwise noted in the description.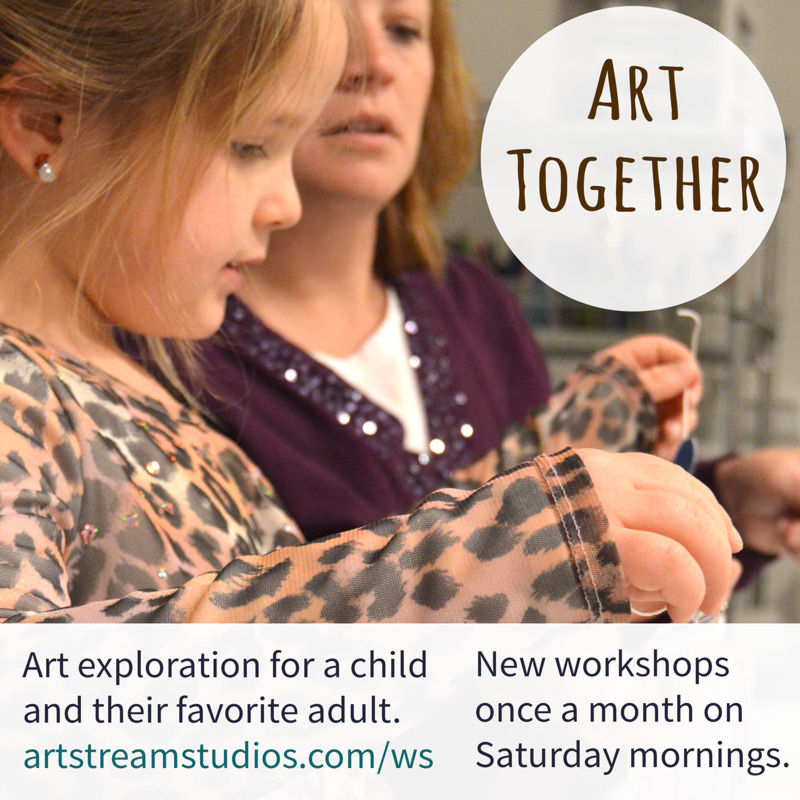 Art together is a great way to unplug and tune into what matters most!
$25 for one adult and one child, +$10 for an additional child



August, September, October Workshops to be Announced!
Art Together: Playful Printmaking Processes
In this class we will create our own stamps, use some exciting  alternative methods to make multiples of prints and singular prints  as well! Each process can be mastered by child and adult alike with  beautiful results. Everyone will make a stack of prints to take home  as well as repeatable processes that you can do at home.  No  experience necessary and perfect for ages 6 and up. DATE TBA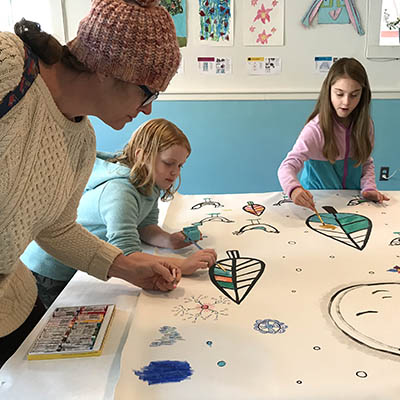 What is Art Party/Big Art Night Out?
Paint and sip wine, listen to some tunes and enjoy.
A paint night to relax, have fun and make art!

Every person is different, so we pride ourselves in that your art will not look like the instructor's or your neighbor's piece - we will help bring out your creative style!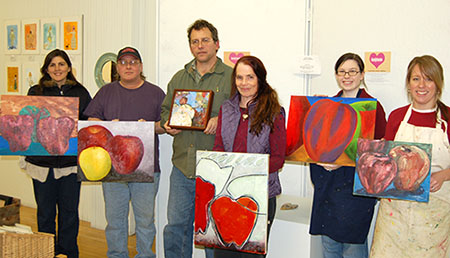 This is a special social evening for adults who want to have a night out making art! Bring friends, family or co-workers to our relaxed art studio and enjoy an evening with an instructor who will take everyone - yes, including absolute beginners - through a fun project step by step. We will serve delicious appetizers and soft drinks, you can BYOB.

No experience is needed and you will go home with a finished piece of artwork which is unique to your style - no cookie cutter projects here!

Each person's unique style will shine through. No experience necessary! Bring a friend and BYOB, we include all supplies, nibbles and soft drinks!


Birthday Art Parties! (or any other occasion)
We host memorable parties for children (or adults - just ask us) in our school's studio.
Stress-free and fun, you bring the cake and ice cream, we do all the rest!
Party for 10 Children, Ages 4 and up
Special Art Project for all children they take home that day
$250; additional children $12 each

Parties last approximately 2 hours and are usually held on Saturdays (other days may be available) at a variety of times.

We offer a variety of art projects for your child's party: from painting and printmaking to jewelry and handbuilding with clay we can tailor your child's favorite art materials to a memorable birthday party!


CORPORATE TEAM BUILDING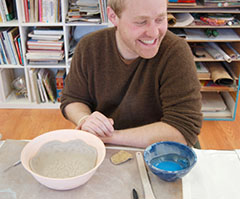 We also specialize in Creativity Team Building Sessions for your business.
The studio space accommodates up to 20 people, but we can also bring the creativity sessions to you! We are ready to set up at your company site and create a memorable creative experience.
Art brings people together.
Art builds community.
Please contact us for more information 603-516-8500
An art workshop also is a great idea for bridal showers or girls night out as well as for a birthday party, as a family activity, and for youth and church groups - just give us a call or email us.