ART CLASSES for KIDS • TEENS • ADULTS
Join our art classes in painting, drawing, mixed media, clay and more.
NEXT SESSION Begins Mar 2, 2020
- SAVE YOUR SEAT NOW
NEW WORKSHOPS
Adult+Child Workshops
Marbling Paper Valentines


- Saturday February 8, Noon -2 p.m.
Mixed Media Art Together


- Sat Mar 28, 10-noon

Art Together WORKSHOPS
Art exploration for a child and their favorite adult
Art Together is a series of exciting new workshops at artstream. We will dive into an art process with a different media each month and freely create individual and/or collaborative works. Once a month on Saturday mornings. [more]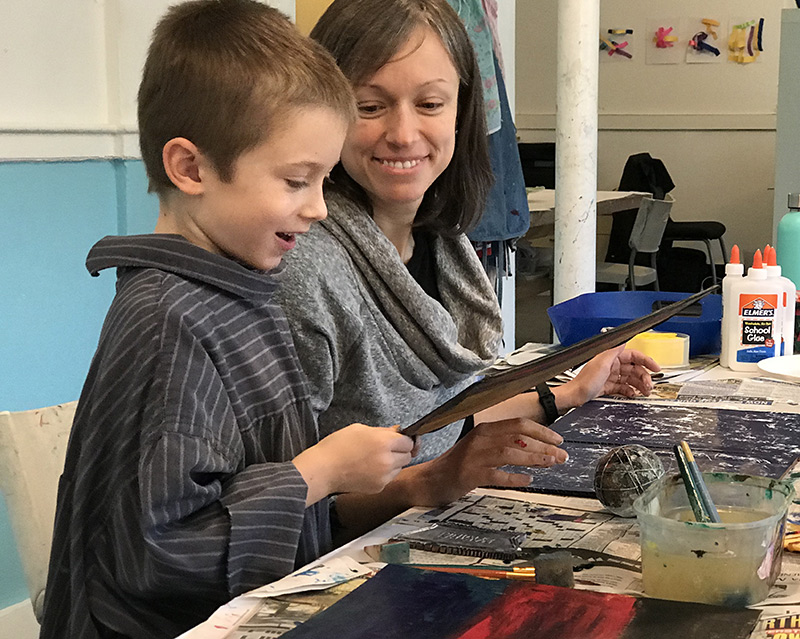 Connect with us
In the Studio at
20 Front Street, Rollinsford NH 03869
603.516.8500 · call us
info@artstreamstudios.com
MON, TUE, THU 4-8 / by appointment
Sign up for our newsletter
Gift Certificates
We offer Gift Certificates in any amount for any of our classes. We can send it via mail or electronically. Just give us a call 603-516-8500 or email us info@artstreamstudios.com.