We are located at Suite 217 (parking lot level) in the Upper Salmon Falls Mill
Use the main entrance, go through the white door on the left (just 3 steps up), then follow the hallway to the right.
Susan's Art Lab books
If you would like more artsy goodness and want to support the studio, consider purchasing one of our books (more info) and we'll ship it to you for free (US only). Susan has written seven books about making art with children, several translated into different languages, published by different book publishers. All books feature fun art projects with instructions and lots of photos to go at your own pace.
Currently we have these books in stock and on sale: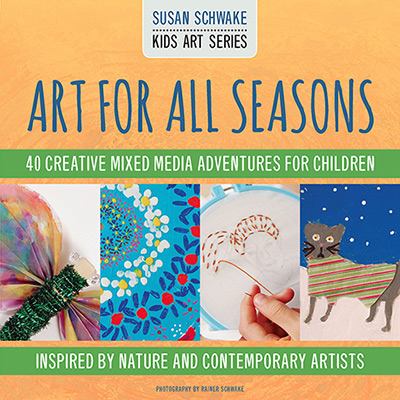 40 new creative mixed media adventures for children (and adults who dare) inspired by nature and by contemporary artists. $24.95 $20.00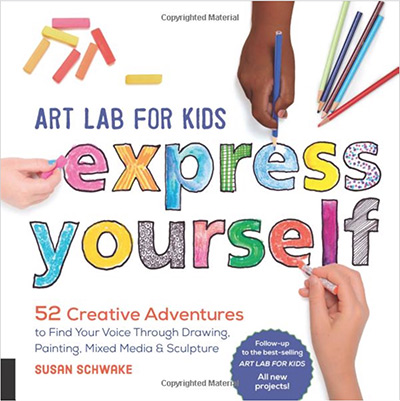 Follow-up to the best-selling Art Lab for Kids, with 52 new projects! Art Lab for Kids: Express Yourself is a fun collection of art activities that encourage children to create freely, using their own thoughts and experiences as a guide. Young artists are encouraged to discover their style, document their thoughts, and build confidence in their unique perspective.
$22.99 $20.00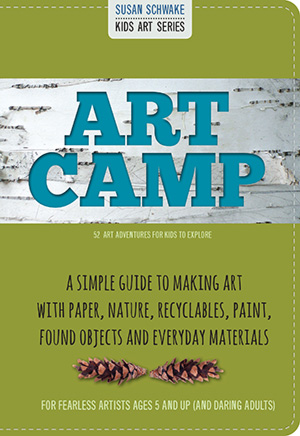 52 creative art projects for kids to do on their own - using paper, nature, recyclables, paint, found objects and everyday materials. $16.95 $15.00
Also available at your favorite bookstores or at amazon.