2022/23 SCHEDULE
Our classes run in 6-week sessions.
Currently we are in last spring session:
5/1/23 - 6/23/23 (no classes weeks of 5/29 - 6/9)
Summer Program start in July.

Next regular session will start in September.
artstream offers art classes in the Seacoast NH area for children, teens and adults. We are located at 1 Front St. Upper Mill Suite 217, Rollinsford NH [MAP]
You can't find a class that fits your needs?
Please let us know: call 603-516-8500 or email us.

Children's Classes

4-5 y.o. • Littles Class
Monday 4 - 4:45 p.m.
This class is designed especially for the youngest artist. We will use paint, drawing, printmaking, clay and construction materials to explore art through process based lessons. This is a drop off class only. For parent/child classes please see our workshops called Art Together.
All materials included, please wear art making clothes as we can get messy! $105
6-7 y.o. • Let's Make Art
Monday 5 - 6 p.m.
Through a broad selection of materials we will dive into drawing, printmaking, construction, sculpture,painting,clay, weaving and more! Focus is on the process and excited about the results. This is a drop off class only. For parent child classes please see our workshops called Art Together.
All materials included, please wear art making clothes as we can get messy! $125
-----FULL
7-10 y.o. • Afternoon Art
Thursday 4-5 p.m.
In this class we will be exploring paint, clay,, printmaking, drawing, book arts and more. Each six week session will have new lessons and media throughout the school year. Focus is on process but enjoying the product too! Drawing is part of every class.
$140 all materials included. Please wear your art making clothes as we can get messy sometimes.
---FULL
8-10 y.o. • Kids Clay Class
Tuesday 4-5 p.m.
We will roll, pinch and coil our way to making both fun and functional creations. Quality construction as well as surface design and finishing processes explored.
$140 All materials clay, glazes and firings all included.
11-14 y.o. • Letís Clay
Tuesday 5:15-6:15 p.m.
Using pinch, slab and coil methods of clay construction we will create both sculptural and functional art in stoneware clay. A wide range of fInishing and surface design methods taught as well.
$140 All materials clay, glazes and firings all included.
12-15 y.o. • Tween Art Class
Wednesday 4-5:30 p.m.
This class will explore painting, printmaking, drawing, textile and book art, sculpture and more focusing on developing the studentís own style and skill set. We will be inspired by contemporary artists work through slides and books. Each six week session there will be new lessons taught and different media throughout the year. $140 includes all materials.
----FULL
ADULTS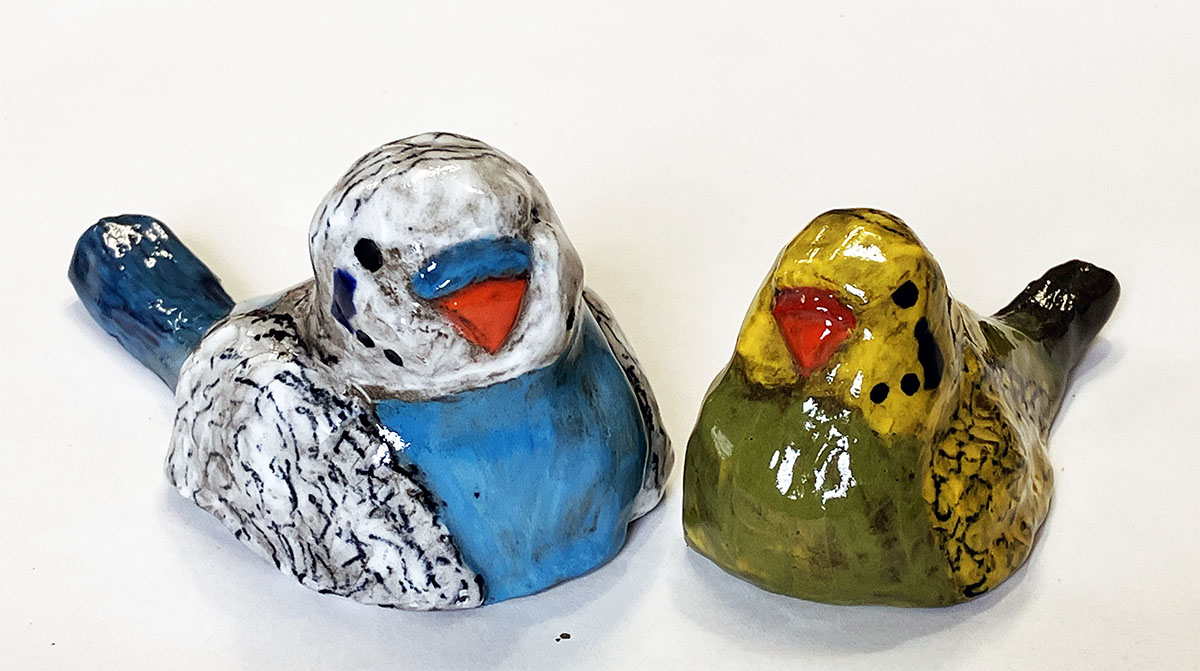 Adult Clay Class - Tuesday 6:30-8:30 p.m.
Interested in learning how to make fun and functional art out of clay? In our handbuilding with clay class you will learn construction methods and surface design techniques to create whatever you can imagine! Focus is on personal style and quality construction of the work. All materials, clay glazes and firings are included. $160
Mixed Media - Wed 6-8 p.m. SESSION 5
Why limit yourself to one medium when there are so many great combinations? Think pen and ink with watercolor, painted collaged papers with acrylic, watercolor and markers - the list is endless! Expand your painting skills or simply begin for the first time with this class. No prior experience necessary, every level is welcome.
$150 Simple materials list provided at the first class.
Adult painting Thursday 1:30-3:30 p.m.
Daytime art class.
Acrylic painting for beginners and beyond. Learn more about materials and mediums and the use of color, texture, composition, value, brushwork, light and more. Explore the subject matter of your choice and get plenty of personal attention in this limited class size. Materials list provided at first class. $150
Art Together
- art exploration for a child and their favorite adult
Art Together is a side-by-side creative experience for kids or teens
and a favorite adult. Artstream is dedicated to bringing out the
unique style that each person has and making them blossom in a
nurturing environment. Each participant will create their own work
side-by-side unless otherwise noted in the description. We will dive into an art process with a different media in each workshop and freely create individual and/or collaborative works. Each adult can bring one or two children. Everything is included and the workshop is appropriate for ages 5 and up.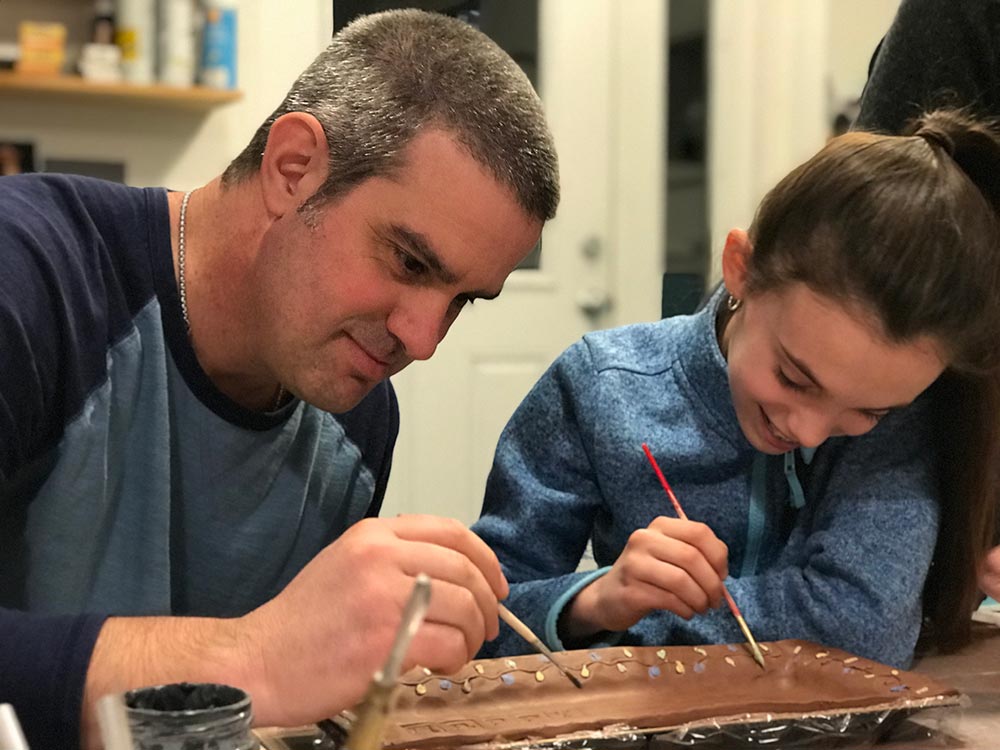 Art together is a great way to unplug and tune into what matters most!
---
We have a few spots for private one-on-one art lessons available - call us at 603.516.8500
We also offer Art Together (Parent/child) workshops and will add a variety of adult workshops throughout the year.