Watercolor Workshops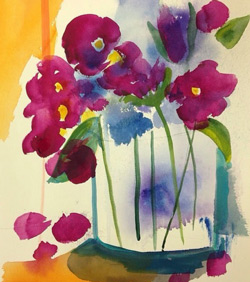 Beginning watercolor - Flowers!
Learn this amazing medium and get painting in no time! This workshop is a perfect way with simple materials - to jumpstart your painting practice. We will explore the most playful ways to create lush beautiful paintings with our favorite flower subjects. Frustration-free and rule breaking! Bring a lunch! Materials included.
Saturday October 21, 11-3pm, $99 SIGN UP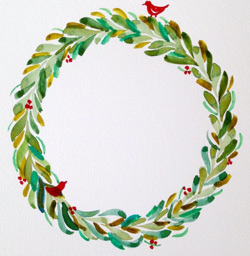 Painting Watercolor Wreaths
Using watercolor paint we will learn to create beautiful wreaths with leaf, birds and flower shapes. Each wreath will be unique and composed of the elements the student chooses. Color mixing, painting techniques and lots of tips and tricks taught in this fun workshop. Materials included.
Saturday, November 11, 11-3pm, $99 SIGN UP
Gelatin Printing on Paper and Fabric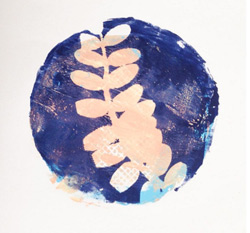 This super fun printmaking method will encourage experimenting and taking chances with the process. A great way to let go of the perfectionist inside and surprise the inner critic with a great result. Each student will walk away with a stack of beautiful colorful prints! Materials included.
Saturday October 28, 11-3pm, $125 SIGN UP
Fun with Photo Transfers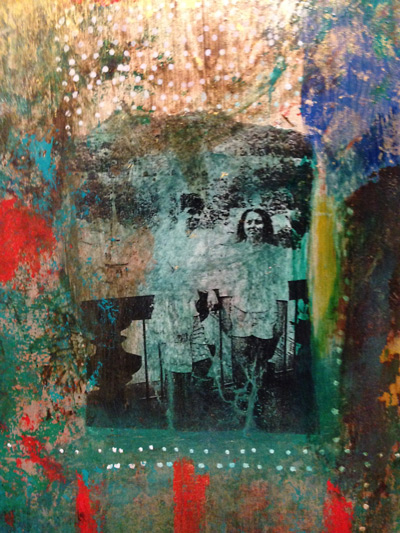 Making your photos part of your mixed media paintings. Multiple techniques will be taught using photocopies of your own photos! All materials included - bring your own photos or use ours! Bring a lunch!
Saturday November 18, 11-3, $125 SIGN UP
What is Big Art Night Out?
Paint and sip wine, listen to some tunes and enjoy.
A paint night to relax, have fun and make art!

Every person is different, so we pride ourselves in that your art will not look like the instructor's or your neighbor's piece - we will help bring out your creative style!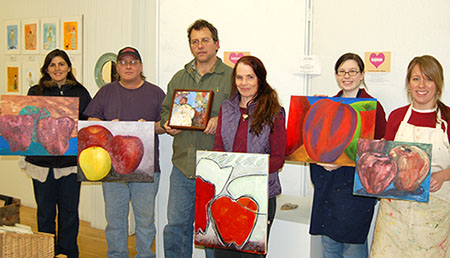 This is a special social evening for adults who want to have a night out making art! Bring friends, family or co-workers to our relaxed art studio and enjoy an evening with an instructor who will take everyone - yes, including absolute beginners - through a fun project step by step. We will serve delicious appetizers and soft drinks, you can BYOB.

No experience is needed and you will go home with a finished piece of artwork which is unique to your style - no cookie cutter projects here!

Big Art Night usually will be held on Fridays from 6:00-9:00 p.m. and will focus on a different media each time.
Each person's unique style will shine through. No experience necessary! Bring a friend and BYOB.
$50 - All supplies, nibbles and soft drinks included!


ART PARTY!
We host memorable parties for children (or adults - just ask us) in our school's studio.
Stress free and fun, you bring the cake and ice cream, we do all the rest!
Party for 10 Children, Ages 4 and up
Special Art Project for all children they take home that day
$250; additional children $12 each

Parties last approximately 2 hours and are usually held on Saturdays (other days may be available) at a variety of times.

We offer a variety of art projects for your child's party: from painting and printmaking to jewelry and handbuilding with clay we can tailor your child's favorite art materials to a memorable birthday party!


CORPORATE TEAM BUILDING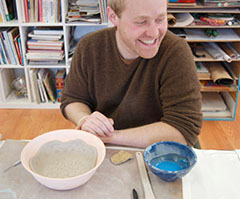 We also specialize in Creativity Team Building Sessions for your business.
The shop's studio space accommodates up to 20 people, but we can also bring the creativity sessions to you ! We are ready to set up at your company site and create a memorable creative experience.
Art brings people together.
Art builds community.
Please contact us for more information 603-516-8500
An art workshop also is a great idea for bridal showers or girls night out as well as for a birthday party, as a family activity, and for youth and church groups - just give us a call or email us.



Sign up for our newsletter for the latest events!

If you are looking for a specific class not listed in this brochure please let us know - we will add classes and workshops to our schedule depending on the demand.
Questions? Please call 603.516.8500
Workshops could include
Parent/ Child workshop
Maskmaking
Printmaking without a press!
Printing on cloth
Clay vessels
Cut paper card making
Mixed media paintings
Fabric painting and dyes
Creating with Collage
Drawing
Jewelry Workshops