2018 Summer Camps and Classes

SUMMER PROGRAM - July
Adult Art Sampler Series
Tuesdays, July 10 – July 31, 6–9 p.m.
Do you want to try your hand at painting, clay, printmaking or mixed media? Have you been curious about our classes here at artstream? The Art Sampler series will give you four evenings of creating and exploring in four different media in our studios. All materials are included and class size is kept small for personal attention. Each class in the series relates to our regular classes so you will have a taste of what we do all year long - see descriptions below!
Who's this for? Absolute beginners, restart an old passion, creative maker types, friends' night out or just need some studio time!
Registration opens today – grab a seat now, as they won't last!
Art Sampler Series: Tuesdays· July 10 – 31· 6–9pm · $150

Can't do them all? Pick and choose -$45 a class.
July 10 Mixed Media: Playing with Photo Transfers
Working on wood panels we will incorporate your own photos (they will not be damaged) into some beautiful mixed media paintings. Three hours of fun, multiple techniques and playful creating!
SIGN UP Single Class $45

July 17 Clay: Build and Glaze Your Own Serving Dish
Come and learn the basics of handbuilding a functional dish from clay with us. We will guide you through the process of how to make a good pot and some advanced techniques of surface design for finishing.
SIGN UP Single Class $45
July 24 Acrylic Painting: Landscape Painting
Working on canvas each student will create a landscape painting all their own. Using a variety of materials and many repeatable techniques each student will develop their own unique painting. No two paintings will look alike!
SIGN UP Single Class $45

July 31 Printmaking: Making Original Prints
In this class we will explore making art on paper with a variety of printmaking processes including monotypes, gelatin prints, carved blocks and stencils. Each student will learn printing techniques that can be easily repeated at home and leave with an armful of prints!
SIGN UP Single Class $45
Our week-long camps are very popular and fill quickly and early. Each camp size is limited to 10 campers. Botttled water is provided - please pack a snack and lunch.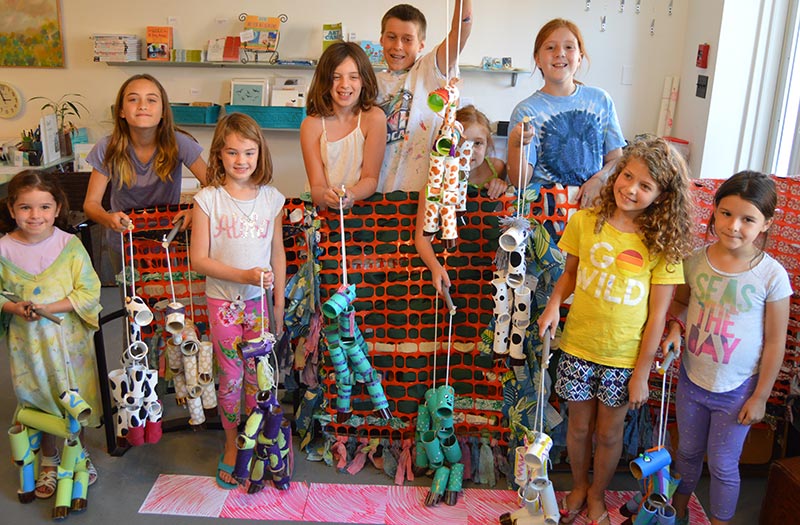 ---
Art in My World Camp!
Ages 7-13 • July 9-13 • 9:00am-3:00pm • $295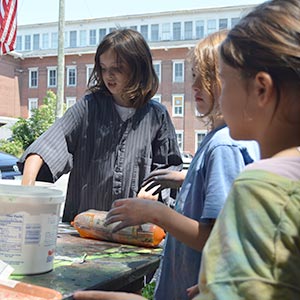 In this camp we will be working with different mediums each day from drawing and paintings to heavy duty sculptural projects and everything in between! Through fun processes we will develop repeatable skills and our own unique vision for our work. · SIGN UP
Art for Littles Camp
Ages 5-7 • July 16-20 • 9:00am-noon • $195
Each day will bring a new art tool and process based technique to this fun half day camp designed especially for little hands. Emphasis is on fun and expression through engaging lessons. · SIGN UP
Art Studio Exploration Camp
Ages 11-14 · July 30-August 3 · 9:00am-3:00pm · $295
This camp will explore using paint, printmaking, photography and 3D mixed media to create art from our own view point. Our process will be driven by exploring a wide range of materials and developing our own style. Each day will include daily drawing with a new material. Focus on creative challenges and fun processes! · Waiting list
Kids and Teen classes include all materials. A materials list will be provided for adult painting classes, mixed media classes include some materials, adult clay classes include clay, glazes and firings. Materials are available online at Dick Blick Art Materials and locally at Michaels in Newington.