Summer Camps/Classes for 2017
Each camp size is limited to 10 campers - our week-long camps are very popular and fill quickly and early. Botttled water is provided - please pack a snack and lunch.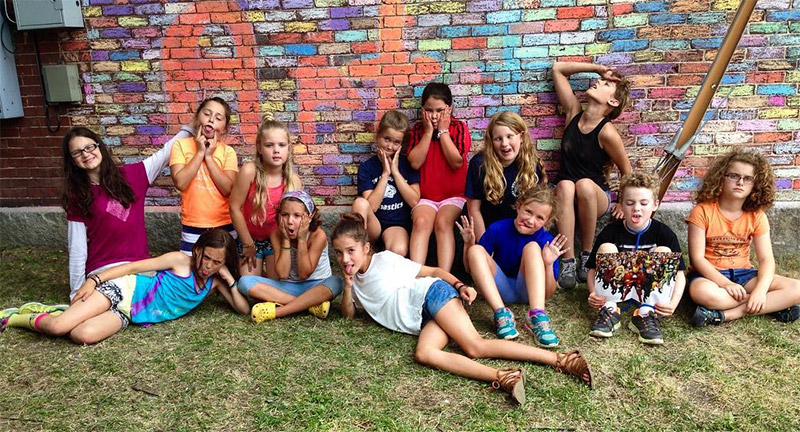 June 26-30 • Art Camp 1: Littles Camp • Ages 4-6
Around the World Adventure
In this camp we will take a trip around the world each day to make art inspired by fine art and craft traditions from many countries. Throughout the week we will draw, paint, print and sculpt our way around the world!
June 26-30 • 9 a.m. - 2 p.m. • $285 • SIGN UP
July 5-7 • Mini-Camp • Ages 7-13
Exploring Tiny
In this camp we will be exploring the world of miniatures. Small sculptures, tiny paintings, little worlds and mini-me inspired art. Big ideas will bloom into good things in small packages!
July 5-7 • 9 a.m.-3 p.m. • $225 • SIGN UP
July 17-21 • Art Camp 2 • Ages 7-13
Go Big!
We will be working large scale in this camp creating grand sized mixed media paintings, sculptures that reach new heights and enormous clay pots. Each student will explore what it takes to go big in art!
July 17-21 • 9 a.m. - 3 p.m. • $295 • SIGN UP

July 31-Aug 4 • Art Camp 3: Tween Camp • Ages 11-14
PhotoArt
Using photography as a base we will be diving into a world of mixed media art all our own. We will snap and print our own images and transform them into paintings, drawings, sculpture, textile art and more.
July 31-Aug 4 • 9 a.m. -3 p.m. • $295 • SIGN UP
Kids and Teen classes generally include all materials (unless noted otherwise), Adult classes do not include materials. Materials are available online at
Dick Blick Art Materials, amazon
and locally at Michaels in Newington.