Art Gallery - Current
Edibeth Farrington and Megan Bogonovich
February and March 2014
Opening Friday Feb 7, 5:30-7:00pm
featuring Ekphrastic Art IV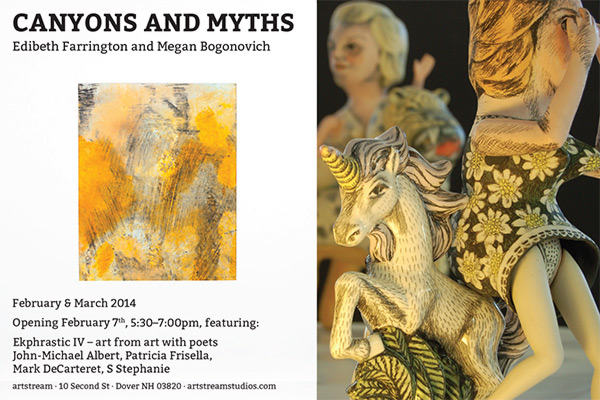 During the opening we will host four poets who have chosen an artwork which inspired them to write and perform a poem about the work. We will have live readings from poets John-Michael Albert, Patricia Frisella, Mark DeCarteret and S Stephanie.
art workshops
Workshops for Kids: Second Saturday of the Month

March 8th, 10-noon | Creature Feature meets Pop Culture
art classes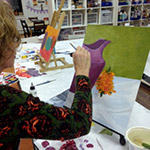 FALL / WINTER 2013/14 Classes schedule [more info]
Fall art classes: Painting, drawing, handbuilding with Clay, printmaking, Teen drawing, Teen painting, Young child classes and Girl's craftastic club are some of the many classes offered for ages 4 and up. Register now!