Art Gallery / current exhibition
To Those Time We Can't Get Back
Mary Goldthwaithe-Gagne
Cut Paper Drawings
July 6-September 20

Please join us for the artists reception
Friday July 30, 5:30-7:30pm!
Susan's Books
Kids Art Series:
ART FOR ALL SEASONS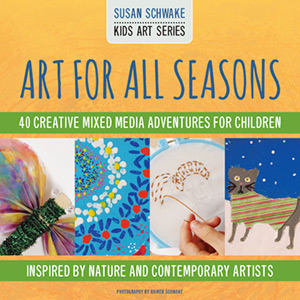 Susan's newest book is available now at artstream or online.
40 new creative mixed media adventures for children (and adults who dare) inspired by nature and by contemporary artists. [more info]
Published by Two Little Birds Books
Art Labs for Kids and everyone else!
Available at susanschwake.com, your favorite bookstores or at amazon.