Susan's Books
Susan's new Art Lab book published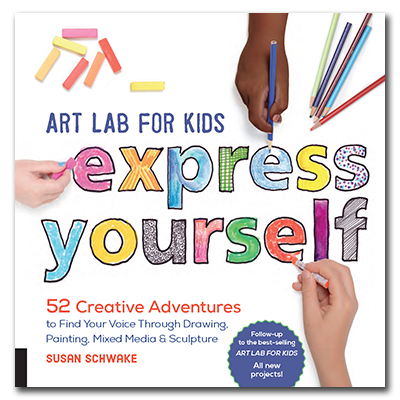 Follow-up to the best-selling Art Lab for Kids, with 52 new projects!

Art Lab for Kids: Express Yourself is a fun collection of art activities that encourage children to create freely, using their own thoughts and experiences as a guide. Young artists are encouraged to discover their style, document their thoughts, and build confidence in their unique perspective.
Each lesson asks questions and offers personal choices while encouraging diverse approaches and creative thinking. Many projects include varying examples and executions of the activity to illustrate and reinforce the open-ended nature of the labs, inspiring children to embrace and share their own voice.
Order here or get your copy at our studio!
ART CAMP
Susan's ART CAMP book - available at artstream, at your favorite bookstore or online.
52 creative art projects for kids to do on their own - using paper, nature, recyclables, paint, found objects and everyday materials.
ART FOR ALL SEASONS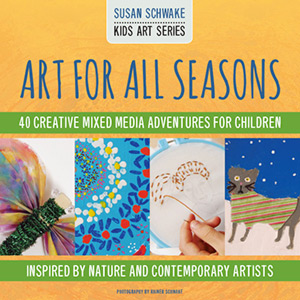 40 new creative mixed media adventures for children (and adults who dare) inspired by nature and by contemporary artists. [more info]
Art for All Seasons is available at artstream or online.
Art Labs for Kids and everyone else!
Available at your favorite bookstores or at amazon.



Online classes
Can't get to our studios?
We also offer art classes online at susanschwake.com/class:
Watercolor
Watercolor I: Florals and Abstract
Read more ...
---
Printmaking
Start with monoprinting: It's fun! It's easy - most materials you probably have on hand! Explore your creative side!
Read more...
---
Painting / Mixed Media
Painting for beginners and beyond. Mixed Media I and II.
Read more...